+ a Freebie:
Optional Discounted Items:
---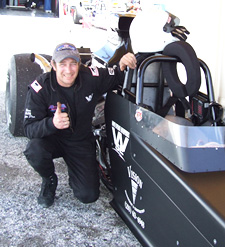 "The fit and finish of the PROFOX products are that of a suit costing twice as much or more.

The customer service is outstanding. I will continue to choose PROFOX Racing as my choice to keep me safe."

Brian B.
British Columbia, Canada
I believe this is the best possible deal anyone will ever get on a race suit package/kit! So surprised at the quality! I am looking forward to recommending this product to other racers!! Appreciate it!!

Received in good condition, and quick delivery!

Very nice quality at a great price. Absolutely very little difference between this suit and a sparco suit. One difference is the pants. They are a different cut so they are loose up too and tighter below the knee.

Was hesitant to order this suit, but after reading reviews, took a chance on ordering. Received items very fast and nicely packaged. Great communication and follow up. It will fit my needs very well.

Excellent product and service! Prompt shipping!

3.2A/15 Fire Suit Package

Extremely pleased with the quality of the product and the fast delivery. I forgot to order the optional hood, I called them and they shipped out without a shipping fee. Just be aware that large orders are sent signature required, so someone has to be home. I will definitely by all my safety equipment here!

Top quality products, Excellent Company to deal with, No hassles with shipping to New Zealand, Would deal with them again, no problems.

Can't believe I had never heard of Profox. Unbelievable value, I'll be back!

Great product and awesome customer service

Before officially ordering I sent in a size request and also sent in a question on the shoe sizing. I got an email reply in regards to both the same day. Then when I went to order I was having issues checking out. Their customer service went above and beyond for trying to help me by calling me. After I received my kit (which came in less than a week) the gloves were a bit too big so they called me about that. It's hard having smaller sizes in the SFI rating I need, but they were willing to do even exchanges for whatever I needed. I will continue to use them for future safety gear needed!